Is smart specialization that smart?
Sometimes, ideas or concepts from the academic world do receive attention from economic decision-makers. That was  the case of  «industrial districts  » (Giuseppe Beccatini), of « clusters » (Michael Porter) and of « creative districts » (Richard Florida). A newcomer has just emerged:  « smart specialization » or « RIS3 ». What is it exactly? Is it that new? Have decision-makers been right to adopt it? Could any economic and social impact on territories be expected?
The « RIS3 » concept (Research & Innovation Strategy for Smart Specialization) was developed in 2008 by the Knowledge for Growth Expert Group, a group of academic experts called for by Janez Potočnik, the European Research Commissioner. The European Union readily decided that it would be a central element of its 2014-2020 Cohesion Policy. The allocation of structural funds for research and development (R&D), innovation, information and communication technologies and support to small and medium-sized enterprises are now closely tied to smart specialization regional strategies. The concept has also been appropriated by other international organizations, such as  OCDE and the World Bank.
---
Balland P.A, Boschma R., Crespo J., Rigby D.L., 2018, "Smart Specialization Policy in the European Union: Relatedness, Knowledge Complexity and Regional Diversificationz" Regional Studies, à paraître.
European Commission, 2010, Europe 2020 : A Strategy for Smart, Sustainable and Inclusive Growth, Bruxelles.
---
What is it exactly?
RIS3 is a growth strategy based on the identification of priority targets for regional policies. Built around existing regional competences, resources and knowledge strengths, and regional stakeholders involved in the collective process of entrepreneurial breakthrough, it consists in identifying a limited number of specific and original activities or sectors the region will have to specialize in so as to build sustainable competitive advantages.
To make things clearer: it is not an industrial policy, but rather one of innovation (even though both are or should be closely related). This strategy first focuses on the relation between, on the one hand, resources and R&D and innovation activities and on the other hand, the industrial structure of the regional economy. Decision-makers are not encouraged to build some industrial specialization in a sector that looks promising, but to gear R&D and innovation towards activities related to this particular sector.
---
Foray D., David P.A., Hall B., 2009, "Smart Specialisation : The Concept", in Knowledge for Growth : Prospects for Science, Technology and Innovation, Selected Papers from Research Commissioner Janez Potočnik's Expert Group, 19-24.
---
A global change of direction
RIS3 originated in the 1970s. Back then, the industrial policies implemented since the Second World War (promoting new industries and protecting local traditional activities from foreign competition) were gradually being questioned:  economies were stalling and some indicators seemed to show that productivity was higher in unprotected sectors.
In international political conferences, a new consensus recommended neutrality for innovative and industrial policies; from then on, those policies which aimed at correcting market failures, such as unequal appropriation of knowledge, were favoured, provided they remained "horizontal" so as to avoid fostering one particular sector, activity or technology.  Policies targeting specific sectors were seen as "dangerous" as they restricted competition, led to market distortion and required adequate expertise to anticipate market and technology developments, identify promising sectors, an expertise that public stakeholders were not expected to have.
Smart specialization moves away from such consensus. It started with questioning the strategy of neutrality adopted in industrial and R&D policies, such horizontal policies being rather inefficient in integrated regional systems as stakeholders in charge of drawing regional programs tended to have a strong mimetic approach.
Indeed, each region, under the influence of the successful examples of Silicon Valley, Boston, Cambridge, etc…, has been trying to develop and export innovative industrial activities in some trendy high-tech sectors (nanotech, biotech, ICT). Achievement was rather poor because, on the one hand, their respective efforts were too little to have any significant impact, and on the other hand, each region was likely to promote the same type of activities, hence increasing interregional competition. It became obvious that diversity would provide more complementary opportunities.
An alternative strategy?
RIS3 means to provide some alternative to these neutral and mimetic strategies. Identifying the best way forward by prioritizing is the first basic requirement of the strategy: as regions cannot do everything, they should focus on some specific technological sectors, activities or fields in order to achieve potential gains thanks to economies of scale and knowledge spill-over effects.
Limited to that approach, RIS3 would not be that new as industrial policies have already used that logics in the past. It would hence be similarly restricted due to the complexity of finding and defining adequate areas of specialization. 
The problem used to be traditionally solved by resorting to « top-down » approaches such as "scientific" prospective technological programs designed or commissioned by public stakeholders.  However, these studies always tend to generate the same classification which does not take into account the specific regional context and conditions.
All the same, a slightly original strategy …
It is first new thanks to the criteria used for determining priorities: being « smart » is the must. It means that one must get rid of the "one-size-fits-all" approaches which put to the fore trendy activities or areas. Defining priority areas or activities must be based on existing regional competences and on the region's capacity to bring forward original specializations that will contribute to build sustainable comparative advantages. Such advantage cannot be generated by relying on the most promising technological areas, but by identifying those areas where innovative and R&D projects best complement existing competences and production capacity. 
However, it must be said that RIS3 is not the first policy to take into account these specificities and that political stakeholders have not all been blind to territorial specificities. Actually, the most significant difference lies in the process of identifying and selecting the future priority areas of specialization, based on « entrepreneurial breakthrough ». It is a « bottom-up » approach which puts corporations, universities, independent inventors, all kinds of entrepreneurs at the centre of the process of defining priorities. 
These stakeholders possess the essential « entrepreneurial » knowledge, combining scientific and technical competences with market knowledge. Therefore, they are in a better position to dig up the areas in which the region is more likely to succeed.
Entrepreneurial breakthrough is therefore dealt with as a collective process of experimenting. It is meant for engaging stakeholders on the ground into defining priorities, in order to limit the risks related to « top-down » approaches. Nevertheless, public stakeholders are still proactive in fostering this entrepreneurial breakthrough.
---
---
What if it was too new?
RIS3, initiated in 2009, is already central to the EU 2014-2020 cohesion and innovation policies. The transition between conceptualizing and implementing has obviously been very short, maybe too short. 
The theoretical proposition is quite convincing and some empirical evidence supports the set of arguments. But the implementation of the strategy in pilot regions has not been analysed. Consequently, there is little information about the way it has impacted the region's profile of specialization, employment and innovation, too little knowledge about the factors likely to foster entrepreneurial breakthrough. What's more, at the time when it was adopted, little information and no general guidelines were provided on how to organise the process of entrepreneurial breakthrough so as to make it operational. Last of all, there are still too few diagnostic tools for assessing emerging alternatives in relation to regional characteristics, the potential development of the area and other regions' positioning.
The situation is quite paradoxical.  Since 2014, the European Commission has tied the allocation of European structural funds to the adoption of a RIS3 strategy.  In order to be eligible for funding, regional elected stakeholders are required to identify areas of specialization supported by strong empirical evidence. And yet, its solidity has never been assessed by the Commission. It is reasonable to conclude that the strategy is not, after all, that « smart »…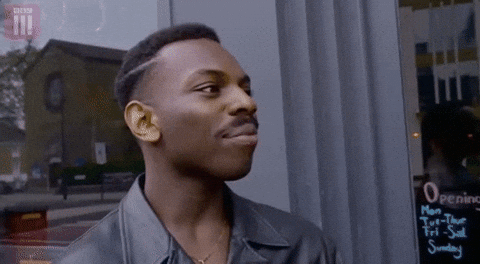 Crédits images en CC : Pixabay Tumisu,  ID 3455592, Patrick Mignard pour Mondes Sociaux, Pixabay ArtsyBee, Clker-Free-Vector-Images, sunilkargwal, Clker-Free-Vector-Images
---