Globalization by Rickshaw
Have you ever heard of the auto rickshaw? Probably not. But you might know it by its other name: the tuk-tuk, the motorized version in Southeast Asia. An iconic object of globalization, studying the auto rickshaw reveals much about the issues involved in globalization.
At the turn of the century, the arrival of India's reinvention of the Italian Piaggio three-wheeler in Egypt certainly went unnoticed on the map of international commerce. Yet by observing the circulation of this object, we can understand how one locality, a simple dot on the world map, connects to other, different points. Cities, workshops, factories, roadside markets and international marketplaces have become obligatory ports of passage for the "market of the poor" (Base of the Pyramid or BOP), a fuzzy subject of research as well as vast and global. In Simbalawayn and Cairo, Mumbai (formerly Bombay), New Delhi and Dubai, new business networks are thriving and organizing the transnational trade of the three-wheeler. From importing to distributing the vehicle, the profitable trade in spare parts, and repairing, operating and cleaning the rickshaws, an entire world of small urban production now depends on this Indian invention that is revitalizing, from the bottom up, Egyptian cities structurally in crisis.
By following the path of Nayan, an Indian trader, between India and Egypt, we will see how transnational sales careers are being built today among Egyptians and Indians. Importing for the former, exporting for the latter, they are building a massive spare parts market for this lightweight form of transport.
Tribulations of an Indian in Egypt
Born in 1950, Nayan graduated with a business degree from the University of Bombay, and then worked in his uncle's textile business. However, in 1974, eighteen months after he came to work there, the family business collapsed: the uncle had taken advantage of his two nephews' inexperience. The uncle failed to make deliveries to clients and did not pay his bills. The company teetered on the verge of bankruptcy. It took the brothers six months of hard work to reimburse their cheated clients and suppliers and resolve the issue; meanwhile they lost all their credit in the market.
This struggle was fundamental in Nayan's career. After his family business collapsed, Nayan started slowly to rebuild, embarking on a journey that would eventually take him to Egypt. Over the next fifteen years, his company grew within the government-protected textiles market. By 1990, he had twenty-two employees. Amid the economic changes ushered in by the first reforms of the minister of finance, Manmohan Singh (in 1991), Nayan decided to expand internationally. He looked to Dubai, a major textile hub between Asia and Africa.
From Mumbai to Dubai
His first connections lead Nayan to Egypt. There he met Hosni, a major textile trader from Port Said – one of the main gateways to the Egyptian market economy. There in 1998, he visited the biggest Egyptian port free zones and concluded his first transaction two months later by phone. It was Hosni who would assume the risk in this transaction with his new associate, by paying three quarters of his delivery. From then on, Nayan remained loyal to Hosni, and vice versa.
Their mutual trust established, they began expanding their network and its structure. In Simbalawayn, where the auto rickshaw first appeared at the turn of the millennium, Ghazi, a future distributor, was still a small-time retailer; he had nonetheless earned the respect of locals thanks to his connections to Hosni, a major trader in Port Said. The Indian origins of the auto rickshaw made it an affordable and attractive item. For three years prior, Ghazi's Port Said connection had been doing business with India through his trusted contact, Nayan. Ghazi decided to gamble on the auto rickshaw, persuading Hosni to advance funds and mobilize his Mumbai supplier. For three months, Hosni put pressure on Nayan (his biggest export client) to supply Hosni with this new product. Hesitant at first, Nayan eventually yielded to Hosni's pressure. Nayan was skeptical, but above all inexperienced in this sector. Feeling the pressure, he contacted an acquaintance who resold rickshaws on the Indian market. His first delivery to Egypt—eight motorized vehicles—would plant the seeds of a hugely successful business venture.
When the first auto rickshaws hit the streets of Simbalawayn (where it all began), they caused a stir. Rumors started to spread. Other merchants wanted in on the action. Already-established importers had an advantage: Hosni and others mobilized their overseas contacts to find similar machines to satisfy Egyptians' growing demand for this Indian vehicle. This rickshaw in fact improved the lives of the majority of citizens of small towns and peripheral suburbs, affording them unprecedented mobility. This Indian innovation immediately became popular with a large number of people.
From Wholesale Textiles to Mechanical Parts
In Mumbai, Nayan bought original parts from the manufacturer Bajaj for Hosni and made forays into the local market for low-end and copy parts. Quality parts flooded Simbalawayn in numbers heretofore unseen by the city's mechanics, who took to stripping the Indian machine for its components. This disassembly of vehicles, coupled with an abundance of original parts, helped build Egyptian mechanical know-how. Shortly after his first deliveries, Nayan quickly stopped purchasing expensive parts from the manufacture (which decreased his profit margin) in favor of more attractive local suppliers.
By getting out from under from Bajaj's wing, he fostered the development of a parallel supply chain, resulting in the proliferation of intermediaries as well as profits. The key was to get customers accustomed to a diversified and competitive market. In this context, maintenance costs had to be minimized to meet the demand of rickshaw drivers; and a greater volume of parts must be sold at a lower cost to increase profit, which became the fundamental strategy of the supply chain. Although this volume compensated for the small margin of profit, this strategy required a permanent expansion of the product sales market. Nayan became a relationship entrepreneur, redeploying his know-how upstream of the supply chain by forging connections with sector stakeholders: manufacturers, service providers and freight forwarders. For more than a year, he scoured the Indian supply market between Pune, Nagpur, and New Delhi, witnessing the emergence of a spare parts import industry.
The Mechanics of Exchange
Although there were 6,000 small and very small enterprises providing Nayan with as many points of entry into the maintenance market, between 80% and 90% of parts were produced by some 400 suppliers. Armed with information from his wholesalers, Nayan toured industrial areas, visiting factories and meeting with small manufacturers, to select a roster of suppliers and make a catalogue of parts and accessories to export. He was able to create a smart mix of quality between the different categories of components: original Bajaj parts for the engine block, original parts from the company's equipment suppliers for the rickshaw's other key components (60%), and, finally, generic or counterfeit third-rate products for the rest.
Nayan's alternative to standard quantities and generic quality highlights and contrasts the fundamental mechanisms of trade: scale and retail. By moving away from standard blocks to generic parts, and by playing both the wholesale and the retail games, Nayan planted the seeds for a clash between the small import-export teams and the mass distribution of Bajaj-Citi in emerging African markets.
From Globalization 'from Below' to Inconspicuous Globalization
Today, the actors and observers of globalization are discussing the revival of the Silk Roads, the rise of the Chinafrica, and the growing weight of BRICS countries in the global economy. Many in the blogosphere and in articles are sharing their impressions of travel in Asia: the rhetoric about the economic decline of the West can truly be seen in the new centers of China and India, at the source of new global trade routes that this time, pass more over sea than over land.
While this new globalization is visible, the spaces in which it occurs remain inconspicuous because this new form is based on social and territorial networks that are difficult to identify. Importers, intermediaries, and brokers … thousands of small players compete for tiny parts of the market and their actions contribute all together to internationalizing the auto rickshaw industry and building new trade routes. Thus a new field research opens up, vast and global.
To read the French version, clic here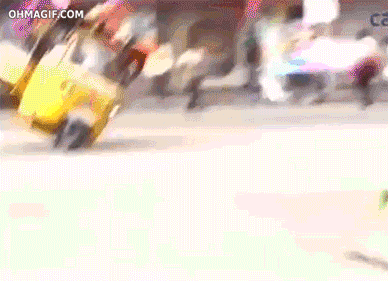 Credits Images à la Une : CC Pexel
---