"Put the dead back in the closet!" The Uncertain Future of Mummies
"Since death is inevitable, forget it!" Stendhal never imagined how his trace of fleeting humor would characterize our time, at least in one way: while we cannot simply ignore the specter of death that the news reminds us of every day, this is not the case for the famous dead, whose sad corpses we sought to beautify in other times.
In less than a century, we have finished with a strange – and very long – era where one cared for and presented dead bodies, even bringing them 'to life' in curious spectacles. From Egyptian mummies to those of the convents, the list is long of these little old people who should now be worried, because only the most famous mummies still arouse interest and/or fear. Who today would dare to present the gentle art of embalmers and the wonders worked by the art of cosmetics at school career orientation courses?
The great world wars and their array of deceased probably precipitated the decline of this love for the corpse, now likened to a bygone age. Viewings in the coffin are rare today, often shunted off to sanitized and closed spaces. Even the dead dressed in their Sunday best are no longer in pictures, as those which had been piously transmitted in families since the invention of the daguerreotype. Thus postmortem iconography, which is surely still practiced in specific places, no longer belongs to the everyday world, to normality. The industrial age has cast a pall on the envelope of death, fixed in his last moments by the figure of Death in the song by Georges Brassens. Our relationship to the corpse has profoundly changed. To measure that change, there remains one star of the funeral gotha elite ready to unveil some secrets about this subject. His popularity seems intact, but then again…
Etienne M., dir., 2009, Les Portes du ciel. Vision du monde dans l'Egypte ancienne, Paris : Editions Somogy.
Sésostris III, pharaon de légende, 2014, Exposition au Palais des Beaux-Arts de Lille, 10 octobre 2014 – 26 janvier 2015, Gent : Snoeck Ed.
The Egyptian Mummy: An Enduring Starlet
Rest assured, the ancient Egyptian mummy has always monopolized attention, as some recent events remind us: after the Fascinantes momies d'Egypte at the Museum of Civilization in Quebec in 2009-2010, the year 2014 was marked by several ambitious exhibitions that received great media attention. That of the British Museum, Ancient lives, new discoveries (22 May 2014 to 12 July 2015), resurrected anonymous specimens from the collections, relying heavily on 3D imaging and interactive panels sponsored by Samsung Electronics. In Granada, Spain at the Parque de las Ciencias [Science Park], in a monumental space enhanced by luminous scenography, fifty mummies and remains were brought together from twenty-seven international institutions (October 2014 – September 2015). No less than 400 m² were dedicated to Ötzi the Iceman and in the glass cases, Egyptian ladies rubbed shoulders with Andean and Indian princesses. There was also the exhibit Sesostris III, pharaon de légende in Lille, France (see textbox), Momies, un rêve d'éternité at the National Museum of History and Art in Luxembourg (June 12–Jan 10, 2016), all leading us to believe that there is a "mummies forever" movement.
From Tutankhamun to Ibis and Shrews
The current desire to outbid one another in the museum world, which we can only welcome in terms of promoting the dead, owes much to technological resources, which offer new means to mediate ancestral remains as well as extraordinary research tools. This recent alchemy, inextricably binding together progress in scientific instrumentation and the mediation practices used to promote those technologies (or the remains they study), is itself an object of study. From this new angle, researchers and curators examined new forms of showcasing Egyptian collections during a conference on "La momie et la tablette interactive [the mummy and interactive tablet]" (Labex SMS, Framespa, University of Toulouse-Jean Jaurès, March 2015). This very informative session brought together French specialists in Egyptology.
At the heart of the discussions were the experiences of mediation done for the exhibits Sesostris III, Les portes du Ciel (Louvre), the innovative projects of Museumlab in Tokyo, and working with the joint progress of science through the synchrotron, DNA analysis, looking for isotopes, etc. Our little old mummies seemed to seduce scholars from all disciplines: botanists, anatomists, parasitologists, archaeologists, criminologists, and of course, the geeks. The archaeozoologists were also not left out, not because mummies have fascinating quirks for teratologists, but because many of them are not from the human race. Indeed, there is a remarkable group of mummified animals in museum collections (2,500 in Lyon!), from hundreds of necropolises identified in Egypt, and only ten have been carbon 14 dated. Not everyone can be popular!luminaries. While the good old days of macabre tourism are not yet totally finished, those of research will be more difficult to keep alive.
Behind the Scenes: the Great Solitude of Mummies
This subject is far from trivial, because if there is one 'object' of museum collections that are particularly cumbersome, it is the mummies—they pose great problems of conservation, restoration, storage and presentation. All of them do not profit from the latest body treatments of modern science: the equipment is expensive and economic rationales are tied to expected visibility. While the remains of Ramses III are still in vogue in the media world of museums, the dried shrew does not have the same success. The incredible story of Quatre momies…et demie of the museum in Roanne, France recounted with malice by Camille Perez, is the very metaphor of the tree that hides the forest.
The story recalls the first period of collecting, when mummies were purchased grouped together or in pieces, at huge prices, by amateurs with little regard for them. They brought them back to France to subject them to parlor games of undoing the bandages, eager as children opening gifts. Then came the time of conservation – when mummies were paired with more or less large sarcophagi after haphazard inventories were done – along with the time of exodus ("pooling resources" is the term today) as they were consolidated at national warehouses. Sinking into oblivion was eventually fatal to many of them: the lack of human and technical resources, being taken over by municipalities with uncertain managers who were lost when dealing with the lack of documentation—all had deadly consequences. The ultimate success of these poor human remains came from admirers of the last hour: fungi and scavenger insects. Champollion himself was already complaining about this at the time.
Thus ended the golden age of benevolent and centuries-long manipulation of mummies, when we still marveled to be able to exhibit the remains of Germaine of Pibrac in church, or to dry in the winds of yesteryear, on the belltowers of the city, the remains of the hanged people of Toulouse. These mummies, which we fussed over as much as their cousins ​​from Egypt, have now fallen into oblivion, and their future is a cause of grave concern.
Death in a Box: Cultural Mediation and Ethics
The innovations in the field of cultural mediation, moving as fast as the mummies are immobile, should capture our attention. As in figure skating, the required elements are imposed on the museum: explaining the conventions of the Egyptian art and its concepts, have known stars to put on stage if possible, and bring them back to life by giving them a strong identity – a challenge in itself. In some cities, mummies have also fed intergenerational memory; many visitors have moving memories of the terror they experienced when faced with In-Amon or Nesyamon, all wrapped up (Musée Labit, Toulouse; Musée Déchelette, Roanne).
The challenge is not easy. The change in attendance at different places and the increasing number of public school visits requires certain precautions and care with the level of discourse chosen. The remoteness of death has transformed our relationship to the corpse by introducing an ever greater distance. The theater of fear is now retreating into meditating and ritualized spaces, highly confined and circumscribed. Preservation has forced museums to result to drastic storage conditions, which have largely resulted in moving the bodies inside display cases and sarcophagi, all the way into digital media that children rush toward: the mummy is primarily a two-dimensional icon in i-Pads, i-Phones, tablets, interactive displays and games. While the concept of a "clean" corpse (meaning a presentable adult) has generally prevailed, museums fortunately have not sacrificed everything on the altar of political correctness; the grimaces of Guanche mummies exhibited in Granada are reassuring in this regard. Our bodily remains, which could in the past boast of the good life in well-attended places and living among the living, after having been introduced into museums halls ahead of their time like Marcel Duchamp's readymades, are now like jewels preserved in cases, magnified by the lights of reality TV.
However, it is not certain that these new devotions will resist the political correctness of the twenty-first century. The spectacular macabre does not please everyone. Nudes are deemed offensive and some voices today are calling for the right of burial. Warning messages inform visitors of the horror of the spectacle that has been prepared for them, even sometimes going so far as erecting screens enabling visitors to avoid seeing 'things.' Empathy is always there because, after all, who wants to end up sitting in a glass case under sunlights? Whatever the digital devices or equipment that the future will be able to invent, the miracle of preserved human life will ensure the survival of, if not most remains which are condemned to disappear for lack of means, at least a few bodies of luminaries. While the good old days of macabre tourism are not yet totally finished, those of research will be more difficult to keep alive.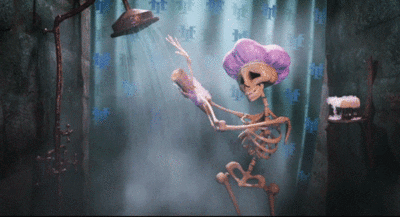 Crédits image à la Une : CC Flickr Chris
---